Source: ZenGardner By Jonathan Davis Uplift Connect The Healing Power of Listening in Stillness People have always experienced pain, and in the vast span of time before the colonial expansion of western culture, indigenous cultures weren't without their methods of dealing with trauma. For centuries we've largely ignored the wisdom of those among us who are still directly connected to […]

Continue Reading ...

The internet has spawned subtle forms of influence that can flip elections and manipulate everything we say, think and do. By Robert Epstein, Source: GlobalResearch.ca Over the past century, more than a few great writers have expressed concern about humanity's future. In The Iron Heel(1908), the American writer Jack London pictured a world in which […]

Continue Reading ...
by Zen Gardner, Source: zengardner.com This is a very interesting question, and perhaps a provocative one. With the information explosion drastically influencing so many lives there appear to be many strata of awakening levels arising. Once people start connecting the dots of now available facts and formerly unavailable research, whole new paradigms through which to perceive […]

Continue Reading ...

Source:  Dr. Mercola Lack of sleep has many ramifications, from minor to major, depending on your accumulated sleep debt. Short term, lack of sleep tends to have an immediate effect on your mental and emotional states. Over the long term, poor sleep can contribute to a whole host of chronic health problems, from obesity and diabetes […]

Continue Reading ...
Search by category:
Quote
"
The goal is to have so many pattern rules and so many labels and be aware of so many worldviews, that they swirl together and allow you to become naïve all over again. To be naïve is to abandon your hard-earned worldview. It means seeing the world without prejudice and accepting it as it is, as opposed to the way you're expecting it to be.
"
Seth Godin -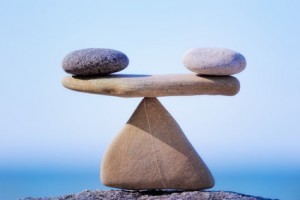 Remember?
Once upon a time there was this amazing land, placed on mountainous Balkan Peninsula, called Yugoslavia, built on ideas of brotherhood, equality and sharing. I grew up there living together side by side with many cultures and religions. I had wonderful childhood.

Quotes

"First they came for the communists, and I did not speak out because I was not a communist;
Then they came for the socialists, and I did not speak out because I was not a socialist;
Then they came for the trade unionists, and I did not speak out because I was not a trade unionist;
Then they came for the Jews, and I did not speak out because I was not a Jew;
Then they came for me and there was no one left to speak out for me."

Martin Niemöller

----------------------------------------------------------------------------------

"Let me not prey to be sheltered from dangers, but to be fearless in facing them."

Tagore

Inspiracija

Spam Blocked
Social engineering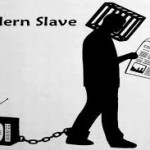 Source: Vigilantcitizen Programming Through Mass Media Mass media are media forms designed to reach the largest audience possible. They include television, movies, radio, newspapers, magazines, books, records, video games and the internet.