Izlaz iz matrice – svjesno i mirno neprihvatanje? (video)
Objavila Nataša
Zašto čovječanstvo iz dana u dan trpi ratove, tlačenje, genocid, robovlasništvo i mnoge druge muke?
Zadnja vijest u medijima je da se u našoj hrani nalaze mikroskopske čestice plastike koje naravno uopšte nisu dobre za naše zdravlje. To je jedna od stvari o kojima alternativni mediji, aktivisti i oni koji se pitaju tupe već godinama. Svijet u kome živimo i koji ostavljamo našoj djeci počinje da liči na neki distopijski film u kome ne vjerujem da bi iko volio da sudjeluje. 
Još jedan video koji postavlja ova pitanja je osvanuo na Youtube.
Odgovor je jednostavan : Stvari nam se dešavaju jer dozvoljavamo da se dešavaju! Pasivno posmatramo kako se svijet oko nas uništava i kako se ljudskost tlači i omalovažava. 
Ali zašto?
Autor ovog kratkog filma nas podsjeća da jedan od problema zapadnog čovjeka jeste njegovo identifikovanje sa apstraktnim idejama i pojmovima.
Na primjer, mnogi se dive autoritetima tj. osobama za koje se smatra da imaju ugled i status, a time i društveni uticaj. Mnogi ne vide da je naš odnos prema autoritetima odnos pokornosti. Često slijepo vjerujemo u sve što nam autoriteti govore i stavljaju pred nas. Pokornost jeste poslušnost, a poslušnost je povinovanje pravilima i zahtjevima autoriteta.
Poslušnost nije vrlina kaže autor filma. Ljudska poslušnost je omogućila sve kolektivne činove nehumanosti na planeti. Slušati nekoga ili nešto samo zato što su u službi autoriteta nije moralno. Prije je to potpuno nemoralno.
Raditi nešto samo zato što je to rekla većina koja podržava autoritet je znak moralne lijenosti i bježanja od odgovornosti koju prepuštamo drugima tj. autoritetu.
Moralna lijenost  – vrlo zanimljiv pojam koji lijepo ilustruje jednu od osobina današnjeg čovjeka koji je previše odluka prepustio sistemu.
Još 1849 godine je američki pisac

Henry Thoreau

ukazao na to da naša najveća odgovornost prema državi jeste da ne zaboravimo da praktikujemo

građansku neposlušnost

kada država postane veća od samog čovjeka i njegove slobode. Praktikovanje građanske neposlušnosti je doprinjelo

poboljšanju uslova radnika

, a tako su se borili i Gandi i Martin Luter King. 
Kada individua sarađuje sa korumpiranim sistemom onda je ta individua samo produžena ruka tog istog sistema i moralno je odgovorna za njegove postupke.  Vi učestvujete u sistemu ako mu dajete svoje vrijeme, energiju i novac.
"Ljudi u zapadnom sistemu nisu civilizovani već su pripitomljeni" 
Naše ponašanje je uslovljeno milionima zakona koji postoje u raznim društvima na planeti. Ako se ne pridržavamo zakona onda slijede sankcije tj. kazne. Kad uklonimo zakone tada vidimo da su ljudi postali nesposobni da iskreno surađuju i da budu zajedno bez svih tih pravila kojima ih sistem uslovljava.
Autor filma koristi veoma dobru metaforu ljudske farme:
Mi smo poput ogromne farme životinja. Farmer s vremena na vrijeme pusti stado van štale u dvorište, prestane ga hraniti i onda mu pusti vuka. Nakon nekoliko generacija ovakvog uslovljavanja stado ne zna za bolje i ne može ni zamisliti kako bi preživjelo bez farmera. Tada je stado zvanično pripitomljeno i sloboda postaje nepoželjna i čak je nešto čega se stado veoma boji.
Šta je riješenje?
Rješenje nisu niti protesti niti peticije, mada nekada imaju mali efekat.
Rješenje je svjesno i mirno neprihvatanje diktature sistema koliko god to bilo teško jer sve ostalo završava u licemjerju.
(Tekst je napisan na osnovu filma "Foulty Concepts & Non-compliance)
About author
This site uses Akismet to reduce spam. Learn how your comment data is processed.
Search by category:
Quote
Warning
: Use of undefined constant ID - assumed 'ID' (this will throw an Error in a future version of PHP) in
/var/www/ideagenerator.dk/public_html/wp-content/plugins/simple-quotes/index.php
on line
385
"
We can easily forgive a child who is afraid of the dark; the real tragedy of life is when men are afraid of the light.
"
Plato -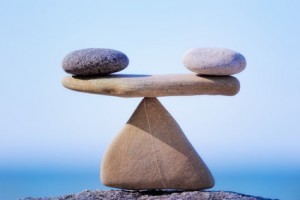 Remember?
Once upon a time there was this amazing land, placed on mountainous Balkan Peninsula, called Yugoslavia, built on ideas of brotherhood, equality and sharing. I grew up there living together side by side with many cultures and religions. I had wonderful childhood.

Quotes

"First they came for the communists, and I did not speak out because I was not a communist;
Then they came for the socialists, and I did not speak out because I was not a socialist;
Then they came for the trade unionists, and I did not speak out because I was not a trade unionist;
Then they came for the Jews, and I did not speak out because I was not a Jew;
Then they came for me and there was no one left to speak out for me."

Martin Niemöller

----------------------------------------------------------------------------------

"Let me not prey to be sheltered from dangers, but to be fearless in facing them."

Tagore

Inspiracija

Spam Blocked
Social engineering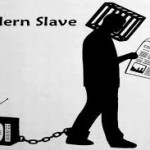 Source: Vigilantcitizen Programming Through Mass Media Mass media are media forms designed to reach the largest audience possible. They include television, movies, radio, newspapers, magazines, books, records, video games and the internet.