What a day! Have you ever wondered about how profoundly beautiful and confusing this world is?  When modern living is setting the pace of life it sure is difficult to find time to appreciate it as it is. Just to watch the sky and the clouds that move around it. No, we have to get things […]

Continue Reading ...

By Natasa Here in Scandinavia we don't lack food, we don't lack roof over our heads and we don't lack clothes. Life is quite comfortable in Scandinavia. We have so much, but we still buy and buy. We throw out food that could be eaten and things that still can be used. We are literally […]

Continue Reading ...

"We are living in an incredible time. As the global ego dies, it lashes out like a dragon in its death throes. People are crying out for help everywhere, the war is on, and the call to service and sacrifice is strong. What do we do and how do we respond? I would say […]

Continue Reading ...
By Jon Rappoport During my 30 years as a reporter covering "the news behind the news," I've seen countless instances in which the matrix shows up, swims into view. By "the matrix," I mean a false and strong consensus which is a lie. But not just any old silly consensus. I mean a very deep […]

Continue Reading ...

War is the stupidest way of solving human conflicts. I have heard people saying that war is a good solution when nothing else works, but how did we get there in the first place? We tend to endure too much and in the end we explode. Why? Is that a part of our evolutional […]

Continue Reading ...
Search by category:
Quote
Warning
: Use of undefined constant ID - assumed 'ID' (this will throw an Error in a future version of PHP) in
/var/www/ideagenerator.dk/public_html/wp-content/plugins/simple-quotes/index.php
on line
385
"
If you are popular philosopher, you are not doing it right.
"
Stefan Molyneux -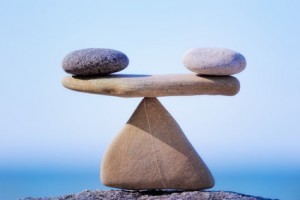 Remember?
Once upon a time there was this amazing land, placed on mountainous Balkan Peninsula, called Yugoslavia, built on ideas of brotherhood, equality and sharing. I grew up there living together side by side with many cultures and religions. I had wonderful childhood.

Quotes

"First they came for the communists, and I did not speak out because I was not a communist;
Then they came for the socialists, and I did not speak out because I was not a socialist;
Then they came for the trade unionists, and I did not speak out because I was not a trade unionist;
Then they came for the Jews, and I did not speak out because I was not a Jew;
Then they came for me and there was no one left to speak out for me."

Martin Niemöller

----------------------------------------------------------------------------------

"Let me not prey to be sheltered from dangers, but to be fearless in facing them."

Tagore

Inspiracija

Spam Blocked
Social engineering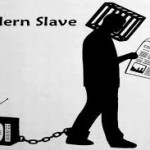 Source: Vigilantcitizen Programming Through Mass Media Mass media are media forms designed to reach the largest audience possible. They include television, movies, radio, newspapers, magazines, books, records, video games and the internet.