Zašto su neke zemlje bogate a neke siromašne?
U svijetu trenutno ima 196 zemalja. Najbogatijih 25 zemalja se može pohvaliti činjenicom da njihovi stanovnici  u prosijeku imaju bogatstvo od 100.000 dolara godišnje. Među tim zemljama su Australija, Austrija, Belgija, Kanada, Danska i Francuska.
Pitanje je zašto su neke zemlje tako bogate a neke veoma siromašne?
2O najsiromašnijih zemalja na svijetu su Demokratska Republika Kongo, Niger, Burundi, Mozambik, Čad, Liberija, Burkina Faso, Sijera Leone, Centralna Afrička Republika Gvineja, Eritreja, Gvinea-Bissau, Mali, Etiopija, Zimbabve, Afganistan, Malavi, Obala Slonovače, Sudan, Gambija. U ovim zemljama je lični godišnji prihod manji od 1000 dolara godišnje, tj. oko tri dolara dnevno.
Sve zemlje su na putu razvoja, ali razvoj najsiromašnijih zemalja se odvija veoma sporo. Tako da ako Zimbabve nastavi sadašnjim tempom razvoja kvalifikovaće se kao bogata zemlja tek za 2722 godine. Prilično fascinantno.
Film na osnovu kojeg je napisan ovaj članak želi da istraži zašto je tako neravnomjeran odnost u bogatstvu među zemljama svijeta. Zašto neke zemlje stagniraju, a neke se vrlo brzo bogate? Šta je to što bogate zemlje rade da bi povećale svoje bogatstvo i kako to znanje možemo primjeniti da poboljšamo stanje u siromašnim zemljama?
Pronađena su tri faktora koji određuju da li će neka zemlja biti bogata ili siromašna: Institucije, kultura i geografija.
INSTITUCIJE
Institucije su veoma bitne za razvoj neke zemlje. Institucije su organizovano zdravstvo, školstvo, socijalno osiguranje, porezne institucije itd. Bogate zemlje imaju vrlo dobro razvijene institucije, dok siromašne zemlje imaju slabo razvijene institucije.
Veza između siromaštva i korupcije na nivou institucija je vrlo jaka. Najbogatije zemlje imaju najmanje korupcije, dok su najkorumpiranije zemlje, zemlje na dnu ljestvice siromaštva.
Korumpirane zemlje ne mogu dovoljno zaraditi na porezima koji bi platili stabilne institucije koje su potrebne da bi se borilo protiv siromaštva. Polovina zarade najsiromašnijih zemalja završi na računima van tih zemalja. Gubitak u prihodima tih zemalja se kreće od 10 do 20 milijardi dolara godišnje.
Bez jakih institucija i poreznog sistema ove zemlje nemaju sredstava da investiraju u školstvo, zdravstvo, obezbjeđenje i transport.
Jedno od objašnjenja prisutnosti korupcije u siromašnim zemljama je prisutnost klanskog (plemenskog) način razmišljanja.
Jedna od primjera kako taj pristup funkcioniše je kako se biraju kandidati prilikom zapošljavanja.
U bogatim zemljama se po pravilu zapošljavanje bazira na kvalifikacijama, tj. bira se najkvalifikovanija osoba sa relevantnim iskustvom.
U siromašnim zemljama, u kojima se razmišlja klanski, se biraju osobe ne prema kvalifikacijama nego se boiraju osobe koje su u porodičnoj ili bliskoj prijateljskoj/klanskoj vezi sa poslodavcem. Rezultat toga je zanemarivanje kvalifikovanih i talentovanih osoba koje bi mogle doprinjeti razvoju zajednice.
KULTURA
Kultura je sve o čemu pričamo, razmišljamo, šta planiramo. To su običaji, rituali, vjerska pripadnost i načini ophođenja. Religija je bitan aspekt većine kultura. Zapanjujuće statistike ukazuju na uticaj religije na razvoj bogatstva neke zemlje.  Što su manje stanovnici neke zemlje religiozni to su im bolje šanse da se obogate.
70% stanovnika 19 najbogatijih zemalja kažu da im religija ništa ne znači u životu.  Najsiromašnije nacije na svijetu su i najreligioznije. Izuzetak je Amerika u kojoj religioznost i bogatsvto idu jedno sa drugim.
Zašto vjera sputava stvaranje bogatstva?
Jedno od objašnjenja je religiozno shvatanje da se život ne može puno promijeniti i popraviti već da osolobođenje i bogatstvo dolazi tek u zagrobnom životu. Tako da je fokus religioznih kultura na duhovnome a ne na materijalnom razvoju.
Sad ruge strane, u bogatom svijetu ljudi vjeruju da imaju mogućnost i kapacitet da radom i talentom promijenei poboljšaju svoj život.
GEOGRAFIJA
Većina siromašnih zemalja je smještena u tropiskim oblastima planete i to nije slučajnost. Život u ovim oblasitma je mnogo teži. Problemi počinju sa poljoprivredom:
Tropske biljke u sebi imaju dosta manje ugljičnih hidrata u poređenju sa biljkama koje uspijevaju u umjerenijim klimama. Tu je i zemlja lošijeg kvaliteta i što je najiznenađujuće je da tropska klima nije uvijek dobra za fotosintezu.
Historijski gledano, ključna odrednica vjerovatnoće da će se zemlja razviti u bogatu naciju je njeno posjedovanje velikih domaćih životinja, kao što su konji ili volovi, koji mogu obavljati mnoge poslove, što čini da su ljudi dobili više vremena da se bave drugim stvarima. U tropskoj zemljama su i životinje i ljudi izloženi mnogim tropskim bolestima.
Magična prosječna temperatura je 16 stepeni celzijusa. Transport je također lakši u razvijenim zemljama. Bolja terenska povezanost, mogućnost transporta rijekama i morem čine komunikaciju i trgovinau sa drugim nacijama mnogo lakšim, što opet doprinosti razvoju zemlje.
Prirodni resursi su bitan dio ekonomije svake zemlje. To su metali, nafta, rude, voda. Paradoksalno je da siromašne zemlje imaju mnogo prirodnih resursa. Stručnjaci ove prirodne resurse nazivaju pojačivačima. Bogate zemlje sa stabilnim institucijama će ove resurse iskoristiti za dalje bogaćenje, dok je u siromašnim zemljama situacija suprotna. Ti resursi će ih učiniti još siromašnijima. Zašto?
Demokratska Republika Kongo je na primjer jedna od zemalja sa najvećim zalihama minerala i sa najvećim zalihama Koltana koji se koristi u proizvodnji mobilnih telefona. To što se dešava je mmogućnost svjetske elite da otima to bogatstvo bez da sarađuje sa stanovništvom te zemlje. Korupcija u ovim zemljama omogućava ovakvu trgovinu, gdje se samo pojedinci koji imaju moć bogate a ostatak stanovništva je ostavljen u siromaštvu.
Kako onda posmatrati ove faktore koji utiču na razvoj bogatstva jedne zemlje?
50 % bogatstva neke zemlje je stvoreno zahvaljujući stabilnim institucijama, 20 % je stvoreno zahvaljujući određenoj kulturi a 10 % se može pripisati geografiji.
Ova analiza je zanimljiva ali i prilično površna. Kolonizacija Afrike je zasigurno uništila prirodni tok razvoja afričkog društva. Nametanje evropske religije, jezika i kulture, zatim godine robovanja se ne mogu zanemariti. Imperijalizam se takođe ne spominje kao vrlo bitan faktor u iskorištavanju resursa drugih kultura čije institucije nisu dovoljno jake da se izbore sa korupcijom koju opet stimulišu velike korporacije čiji je jedini interes profit.
Naravno, svako od nas se treba upitati kako mi doprinosimo toj rastućoj nejednakosti kako socijalnoj tako i ekonomskoj. 
Natasa
Izvor: 
http://www.theschooloflife.com/
Film: 
About author
Related Articles

This site uses Akismet to reduce spam. Learn how your comment data is processed.
Search by category:
Quote
Warning
: Use of undefined constant ID - assumed 'ID' (this will throw an Error in a future version of PHP) in
/var/www/ideagenerator.dk/public_html/wp-content/plugins/simple-quotes/index.php
on line
385
"
Be your own therapist
"
Rubina Courtin -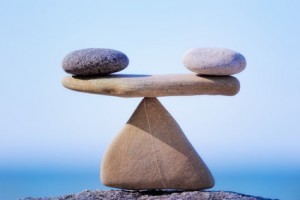 Remember?
Once upon a time there was this amazing land, placed on mountainous Balkan Peninsula, called Yugoslavia, built on ideas of brotherhood, equality and sharing. I grew up there living together side by side with many cultures and religions. I had wonderful childhood.

Quotes

"First they came for the communists, and I did not speak out because I was not a communist;
Then they came for the socialists, and I did not speak out because I was not a socialist;
Then they came for the trade unionists, and I did not speak out because I was not a trade unionist;
Then they came for the Jews, and I did not speak out because I was not a Jew;
Then they came for me and there was no one left to speak out for me."

Martin Niemöller

----------------------------------------------------------------------------------

"Let me not prey to be sheltered from dangers, but to be fearless in facing them."

Tagore

Inspiracija

Spam Blocked
Social engineering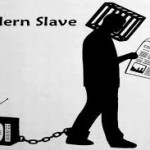 Source: Vigilantcitizen Programming Through Mass Media Mass media are media forms designed to reach the largest audience possible. They include television, movies, radio, newspapers, magazines, books, records, video games and the internet.