Priča o Nilsu Haritu Autor:  Vladan Čukvas Slavoj Žižek napisao je jednom prilikom knjigu pod naslovom "Živjeti u posljednjim vremenima". Iako naslov ovog eseja odjekuje nekim od stvari koje je Žižek prepoznao kao posljednja vremena, esej nije o Žižeku niti o bilo kojoj od njegovih knjiga. Želim da pišem o političkoj disidenciji i o slučaju […]

Continue Reading ...

Objavila Nataša Zašto čovječanstvo iz dana u dan trpi ratove, tlačenje, genocid, robovlasništvo i mnoge druge muke? Zadnja vijest u medijima je da se u našoj hrani nalaze mikroskopske čestice plastike koje naravno uopšte nisu dobre za naše zdravlje. To je jedna od stvari o kojima alternativni mediji, aktivisti i oni koji se pitaju tupe […]

Continue Reading ...

by Vladan Cukvas Well, the time will tell, but I have a word to say before the time For more than a century L. Frank Baum wrote the famous novel "The Wonderful Wizard of Oz", which most people are familiar with through the 1939 film adaptation "The Wizard of OZ". At the first glance the […]

Continue Reading ...

Collapse, directed by Chris Smith, is an American documentary film exploring the theories, writings and life story of controversial author Michael Ruppert.

Continue Reading ...
Search by category:
Quote
Warning
: Use of undefined constant ID - assumed 'ID' (this will throw an Error in a future version of PHP) in
/var/www/ideagenerator.dk/public_html/wp-content/plugins/simple-quotes/index.php
on line
385
"
TO LEARN WHO RULES OVER YOU, SIMPLY FIND OUT WHO YOU ARE NOT ALLOWED TO CRITICIZE.
"
Voltaire -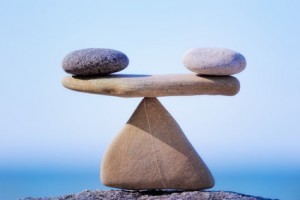 Remember?
Once upon a time there was this amazing land, placed on mountainous Balkan Peninsula, called Yugoslavia, built on ideas of brotherhood, equality and sharing. I grew up there living together side by side with many cultures and religions. I had wonderful childhood.

Quotes

"First they came for the communists, and I did not speak out because I was not a communist;
Then they came for the socialists, and I did not speak out because I was not a socialist;
Then they came for the trade unionists, and I did not speak out because I was not a trade unionist;
Then they came for the Jews, and I did not speak out because I was not a Jew;
Then they came for me and there was no one left to speak out for me."

Martin Niemöller

----------------------------------------------------------------------------------

"Let me not prey to be sheltered from dangers, but to be fearless in facing them."

Tagore

Inspiracija

Spam Blocked
Social engineering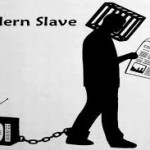 Source: Vigilantcitizen Programming Through Mass Media Mass media are media forms designed to reach the largest audience possible. They include television, movies, radio, newspapers, magazines, books, records, video games and the internet.