Study called "No More FOMO: Limiting Social Media Decreases Loneliness and Depression" finds that limiting social media use to approximately 30 minutes per day may lead to significant improvement in well-being.

Continue Reading ...

Source: themindunleashed.com By: Christel Broederlow What is an empath? Being an empath is when you are affected by other people's energies, and have an innate ability to intuitively feel and perceive others.  Your life is unconsciously influenced by others' desires, wishes, thoughts, and moods.  Being an empath is much more than being highly sensitive and […]

Continue Reading ...

"There's so much pressure on us to be always rational, calm and sensible: it's time also to say a word about the essential normality of a little madness." By The School of Life

Continue Reading ...

Source: ZenGardner By Jonathan Davis Uplift Connect The Healing Power of Listening in Stillness People have always experienced pain, and in the vast span of time before the colonial expansion of western culture, indigenous cultures weren't without their methods of dealing with trauma. For centuries we've largely ignored the wisdom of those among us who are still directly connected to […]

Continue Reading ...

The internet has spawned subtle forms of influence that can flip elections and manipulate everything we say, think and do. By Robert Epstein, Source: GlobalResearch.ca Over the past century, more than a few great writers have expressed concern about humanity's future. In The Iron Heel(1908), the American writer Jack London pictured a world in which […]

Continue Reading ...

Recent investigations reveal that the placebo effect is growing in potency – but only among Americans, making it more difficult to develop new painkillers. Go to article: Placebo Effect Has Risen Among Americans

Continue Reading ...
Gabor Maté (born 6 January 1944) is a Hungarian-born[1] Canadian physician who specializes in neurology,psychiatry, and psychology, as well as the study and treatment of addiction. He is also widely recognized for his perspective on Attention Deficit Disorder and his firmly held belief in the connection between mind and body health. He has authored four […]

Continue Reading ...

Source: Arjun Walia, Collective-Evolution Waking Times Media It's fascinating to consider just how many ancient teachings tell us that humans have the capacity to gain extraordinary powers through various techniques. Some of these techniques, known as siddhis in the yoga tradition (from the Sanskrit, meaning "perfection"), include meditation, static dancing, drumming, praying, fasting, psychedelics, and more. In Buddhism, […]

Continue Reading ...

Source:  Dr. Mercola Lack of sleep has many ramifications, from minor to major, depending on your accumulated sleep debt. Short term, lack of sleep tends to have an immediate effect on your mental and emotional states. Over the long term, poor sleep can contribute to a whole host of chronic health problems, from obesity and diabetes […]

Continue Reading ...

Source: DailyGood, by Rick Hanson Moment to moment, the flows of thoughts and feelings, sensations and desires, and conscious and unconscious processes sculpt your nervous system like water gradually carving furrows and eventually gullies on a hillside. Your brain is continually changing its structure. The only question is: Is it for better or worse? In […]

Continue Reading ...
Search by category:
Quote
Warning
: Use of undefined constant ID - assumed 'ID' (this will throw an Error in a future version of PHP) in
/var/www/ideagenerator.dk/public_html/wp-content/plugins/simple-quotes/index.php
on line
385
"
Tis a lesson you should heed, Try again; If at first you don't succeed, Try again; Then your courage should appear, for if you will persevere You will conquer, never fear, Try again. William Edward Hickson
"
-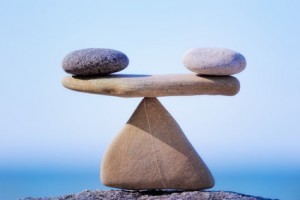 Remember?
Once upon a time there was this amazing land, placed on mountainous Balkan Peninsula, called Yugoslavia, built on ideas of brotherhood, equality and sharing. I grew up there living together side by side with many cultures and religions. I had wonderful childhood.

Quotes

"First they came for the communists, and I did not speak out because I was not a communist;
Then they came for the socialists, and I did not speak out because I was not a socialist;
Then they came for the trade unionists, and I did not speak out because I was not a trade unionist;
Then they came for the Jews, and I did not speak out because I was not a Jew;
Then they came for me and there was no one left to speak out for me."

Martin Niemöller

----------------------------------------------------------------------------------

"Let me not prey to be sheltered from dangers, but to be fearless in facing them."

Tagore

Inspiracija

Spam Blocked
Social engineering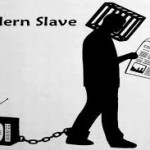 Source: Vigilantcitizen Programming Through Mass Media Mass media are media forms designed to reach the largest audience possible. They include television, movies, radio, newspapers, magazines, books, records, video games and the internet.