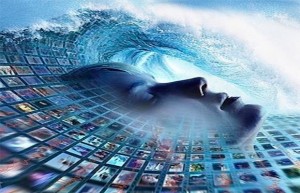 The New Mind Control. "Subliminal Stimulation", Controlling People without Their Knowledge
The internet has spawned subtle forms of influence that can flip elections and manipulate everything we say, think and do.
By Robert Epstein, Source: GlobalResearch.ca
Over the past century, more than a few great writers have expressed concern about humanity's future. In The Iron Heel(1908), the American writer Jack London pictured a world in which a handful of wealthy corporate titans – the 'oligarchs' – kept the masses at bay with a brutal combination of rewards and punishments. Much of humanity lived in virtual slavery, while the fortunate ones were bought off with decent wages that allowed them to live comfortably – but without any real control over their lives.
In We (1924), the brilliant Russian writer Yevgeny Zamyatin, anticipating the excesses of the emerging Soviet Union, envisioned a world in which people were kept in check through pervasive monitoring. The walls of their homes were made of clear glass, so everything they did could be observed. They were allowed to lower their shades an hour a day to have sex, but both the rendezvous time and the lover had to be registered first with the state.
In Brave New World (1932), the British author Aldous Huxley pictured a near-perfect society in which unhappiness and aggression had been engineered out of humanity through a combination of genetic engineering and psychological conditioning. And in the much darker novel 1984 (1949), Huxley's compatriot George Orwell described a society in which thought itself was controlled; in Orwell's world, children were taught to use a simplified form of English called Newspeak in order to assure that they could never express ideas that were dangerous to society.
These are all fictional tales, to be sure, and in each the leaders who held the power used conspicuous forms of control that at least a few people actively resisted and occasionally overcame. But in the non-fiction bestseller The Hidden Persuaders (1957) – recently released in a 50th-anniversary edition – the American journalist Vance Packard described a 'strange and rather exotic' type of influence that was rapidly emerging in the United States and that was, in a way, more threatening than the fictional types of control pictured in the novels. According to Packard, US corporate executives and politicians were beginning to use subtle and, in many cases, completely undetectable methods to change people's thinking, emotions and behaviour based on insights from psychiatry and the social sciences.
Most of us have heard of at least one of these methods: subliminal stimulation, or what Packard called 'subthreshold effects' – the presentation of short messages that tell us what to do but that are flashed so briefly we aren't aware we have seen them. In 1958, propelled by public concern about a theatre in New Jersey that had supposedly hidden messages in a movie to increase ice cream sales, the National Association of Broadcasters – the association that set standards for US television – amended its code to prohibit the use of subliminal messages in broadcasting. In 1974, the Federal Communications Commission opined that the use of such messages was 'contrary to the public interest'. Legislation to prohibit subliminal messaging was also introduced in the US Congress but never enacted. Both the UK and Australia have strict laws prohibiting it.
Subliminal stimulation is probably still in wide use in the US – it's hard to detect, after all, and no one is keeping track of it – but it's probably not worth worrying about. Research suggests that it has only a small impact, and that it mainly influences people who are already motivated to follow its dictates; subliminal directives to drink affect people only if they're already thirsty.
Packard had uncovered a much bigger problem, however – namely that powerful corporations were constantly looking for, and in many cases already applying, a wide variety of techniques for controlling people without their knowledge. He described a kind of cabal in which marketers worked closely with social scientists to determine, among other things, how to get people to buy things they didn't need and how to condition young children to be good consumers – inclinations that were explicitly nurtured and trained in Huxley's Brave New World. Guided by social science, marketers were quickly learning how to play upon people's insecurities, frailties, unconscious fears, aggressive feelings and sexual desires to alter their thinking, emotions and behaviour without any awareness that they were being manipulated.
By the early 1950s, Packard said, politicians had got the message and were beginning to merchandise themselves using the same subtle forces being used to sell soap. Packard prefaced his chapter on politics with an unsettling quote from the British economist Kenneth Boulding: 'A world of unseen dictatorship is conceivable, still using the forms of democratic government.' Could this really happen, and, if so, how would it work?
The forces that Packard described have become more pervasive over the decades. The soothing music we all hear overhead in supermarkets causes us to walk more slowly and buy more food, whether we need it or not. Most of the vacuous thoughts and intense feelings our teenagers experience from morning till night are carefully orchestrated by highly skilled marketing professionals working in our fashion and entertainment industries. Politicians work with a wide range of consultants who test every aspect of what the politicians do in order to sway voters: clothing, intonations, facial expressions, makeup, hairstyles and speeches are all optimised, just like the packaging of a breakfast cereal.
Fortunately, all of these sources of influence operate competitively. Some of the persuaders want us to buy or believe one thing, others to buy or believe something else. It is the competitive nature of our society that keeps us, on balance, relatively free.
But what would happen if new sources of control began to emerge that had little or no competition? And what if new means of control were developed that were far more powerful – and far more invisible – than any that have existed in the past? And what if new types of control allowed a handful of people to exert enormous influence not just over the citizens of the US but over most of the people on Earth?
It might surprise you to hear this, but these things have already happened.
To understand how the new forms of mind control work, we need to start by looking at the search engine – one in particular: the biggest and best of them all, namely Google. The Google search engine is so good and so popular that the company's name is now a commonly used verb in languages around the world. To 'Google' something is to look it up on the Google search engine, and that, in fact, is how most computer users worldwide get most of their information about just about everything these days. They Google it. Google has become the main gateway to virtually all knowledge, mainly because the search engine is so good at giving us exactly the information we are looking for, almost instantly and almost always in the first position of the list it shows us after we launch our search – the list of 'search results'.
That ordered list is so good, in fact, that about 50 per cent of our clicks go to the top two items, and more than 90 per cent of our clicks go to the 10 items listed on the first page of results; few people look at other results pages, even though they often number in the thousands, which means they probably contain lots of good information. Google decides which of the billions of web pages it is going to include in our search results, and it also decides how to rank them. How it decides these things is a deep, dark secret – one of the best-kept secrets in the world, like the formula for Coca-Cola.
Because people are far more likely to read and click on higher-ranked items, companies now spend billions of dollars every year trying to trick Google's search algorithm – the computer program that does the selecting and ranking – into boosting them another notch or two. Moving up a notch can mean the difference between success and failure for a business, and moving into the top slots can be the key to fat profits.
Late in 2012, I began to wonder whether highly ranked search results could be impacting more than consumer choices. Perhaps, I speculated, a top search result could have a small impact on people's opinions about things. Early in 2013, with my associate Ronald E Robertson of the American Institute for Behavioral Research and Technology in Vista, California, I put this idea to a test by conducting an experiment in which 102 people from the San Diego area were randomly assigned to one of three groups. In one group, people saw search results that favoured one political candidate – that is, results that linked to web pages that made this candidate look better than his or her opponent. In a second group, people saw search rankings that favoured the opposing candidate, and in the third group – the control group – people saw a mix of rankings that favoured neither candidate. The same search results and web pages were used in each group; the only thing that differed for the three groups was the ordering of the search results.
To make our experiment realistic, we used real search results that linked to real web pages. We also used a real election – the 2010 election for the prime minister of Australia. We used a foreign election to make sure that our participants were 'undecided'. Their lack of familiarity with the candidates assured this. Through advertisements, we also recruited an ethnically diverse group of registered voters over a wide age range in order to match key demographic characteristics of the US voting population.
All participants were first given brief descriptions of the candidates and then asked to rate them in various ways, as well as to indicate which candidate they would vote for; as you might expect, participants initially favoured neither candidate on any of the five measures we used, and the vote was evenly split in all three groups. Then the participants were given up to 15 minutes in which to conduct an online search using 'Kadoodle', our mock search engine, which gave them access to five pages of search results that linked to web pages. People could move freely between search results and web pages, just as we do when using Google. When participants completed their search, we asked them to rate the candidates again, and we also asked them again who they would vote for.
We predicted that the opinions and voting preferences of 2 or 3 per cent of the people in the two bias groups – the groups in which people were seeing rankings favouring one candidate – would shift toward that candidate. What we actually found was astonishing. The proportion of people favouring the search engine's top-ranked candidate increased by 48.4 per cent, and all five of our measures shifted toward that candidate. What's more, 75 per cent of the people in the bias groups seemed to have been completely unaware that they were viewing biased search rankings. In the control group, opinions did not shift significantly.
This seemed to be a major discovery. The shift we had produced, which we called the Search Engine Manipulation Effect (or SEME, pronounced 'seem'), appeared to be one of the largest behavioural effects ever discovered. We did not immediately uncork the Champagne bottle, however. For one thing, we had tested only a small number of people, and they were all from the San Diego area.
Over the next year or so, we replicated our findings three more times, and the third time was with a sample of more than 2,000 people from all 50 US states. In that experiment, the shift in voting preferences was 37.1 per cent and even higher in some demographic groups – as high as 80 per cent, in fact.
Continue reading>>>
About author
This site uses Akismet to reduce spam. Learn how your comment data is processed.
Search by category:
Quote
Warning
: Use of undefined constant ID - assumed 'ID' (this will throw an Error in a future version of PHP) in
/var/www/ideagenerator.dk/public_html/wp-content/plugins/simple-quotes/index.php
on line
385
"
Be your own therapist
"
Rubina Courtin -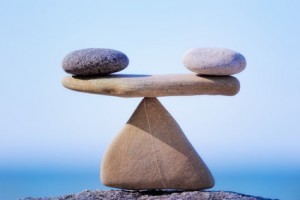 Remember?
Once upon a time there was this amazing land, placed on mountainous Balkan Peninsula, called Yugoslavia, built on ideas of brotherhood, equality and sharing. I grew up there living together side by side with many cultures and religions. I had wonderful childhood.

Quotes

"First they came for the communists, and I did not speak out because I was not a communist;
Then they came for the socialists, and I did not speak out because I was not a socialist;
Then they came for the trade unionists, and I did not speak out because I was not a trade unionist;
Then they came for the Jews, and I did not speak out because I was not a Jew;
Then they came for me and there was no one left to speak out for me."

Martin Niemöller

----------------------------------------------------------------------------------

"Let me not prey to be sheltered from dangers, but to be fearless in facing them."

Tagore

Inspiracija

Spam Blocked
Social engineering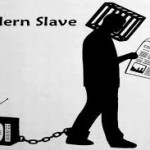 Source: Vigilantcitizen Programming Through Mass Media Mass media are media forms designed to reach the largest audience possible. They include television, movies, radio, newspapers, magazines, books, records, video games and the internet.