Crossroads: Labor Pains of a New Worldview – Documentary
"Crossroads: Labor Pains of a New Worldview" is a documentary exploring the depths of the current human condition and the emergence of a worldview that is recreating our world from the inside out.
"Crossroads" won the 2013 Free Speech Award by American Insight:
Weaving together insights and findings from biology, psychology, network science, systems science, business, culture and media, the film reveals the inner workings of the human experience in the 21st century, urging viewers to step out of the box and challenge their own assumptions about who we really are, and why we do what we do.
*Crossroads* places evolutionary context to today's escalating social unrest, natural disasters, and economic failures. It illuminates the footsteps of an integrated worldview, penetrating its way through the power of social networks to the forefront of our personal and collective awareness.
A refreshing reality check for all viewers and a clarion call for those who carry the seeds of the emerging worldview.
Scientists and thinkers featured in *Crossroads* include: Amit Goswami, Neale Donald Walsch, Elisabet Sahtouris, Bruce Lipton, Peter Joseph, Caroline A. Miller, Nicholas Christakis, James Fowler, Michael Laitman, Ervin Laszlo, Dean Radin, Dave Sherman, Annie Leonard, Jairon G. Cuesta, and John St. Augustine.
About author
This site uses Akismet to reduce spam. Learn how your comment data is processed.
Search by category:
Quote
Warning
: Use of undefined constant ID - assumed 'ID' (this will throw an Error in a future version of PHP) in
/var/www/ideagenerator.dk/public_html/wp-content/plugins/simple-quotes/index.php
on line
385
"
Books recomanded by Jacque Fresco: On communication " The Thirany Of Words", by Stuart Chase, "Science and Sanity." by Alfred Korzybski, On religion: "Man ans his gods", by Homer W. Smit. He could not find these books in a library, because those are the books that would rock the boat.
"
Jacque Fresco -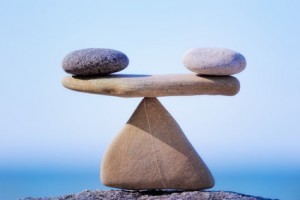 Remember?
Once upon a time there was this amazing land, placed on mountainous Balkan Peninsula, called Yugoslavia, built on ideas of brotherhood, equality and sharing. I grew up there living together side by side with many cultures and religions. I had wonderful childhood.

Quotes

"First they came for the communists, and I did not speak out because I was not a communist;
Then they came for the socialists, and I did not speak out because I was not a socialist;
Then they came for the trade unionists, and I did not speak out because I was not a trade unionist;
Then they came for the Jews, and I did not speak out because I was not a Jew;
Then they came for me and there was no one left to speak out for me."

Martin Niemöller

----------------------------------------------------------------------------------

"Let me not prey to be sheltered from dangers, but to be fearless in facing them."

Tagore

Inspiracija

Spam Blocked
Social engineering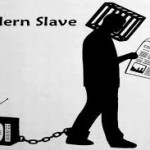 Source: Vigilantcitizen Programming Through Mass Media Mass media are media forms designed to reach the largest audience possible. They include television, movies, radio, newspapers, magazines, books, records, video games and the internet.