Kako jedna mlada osoba odrasla sa internetom vidi svijet?
Spencer Cathart je napravio moćan dokumentarac o svijetu koji vidi oko sebe. Mlad i strastan on vidi stvari onakve kakve jesu i u svom kratkom filmu koji traje samo 8 minuta uspio je da prikaže trenutno stanje stvari postavljajući pitanja o našim shvatanjima slobode, obrazovanja, politike, moći, statusa, klime i o našem odnosu prema prirodi uopšte.
Dokumentarac je objavljen 27. januara 2015 i već ga je pogledalo više od milion ljudi, a preveden je na više jezika. Ako imate vremena da prevedete ovaj kratki film možete mu se javiti.Link je na Youtube.
Hvala Spenseru na ovom divnom filmu i trudu koji je uložio da spoji sliku i riječ u moćnu i relevantnu poruku koja govori o bolu i patnji mnnogih ljudi na planeti, a koja takođe govori i o stvarima koje svi mi u suštini želimo u životu: ljubav, radost i sreća.
Kao što kaže Spenser
" Mnogi od nas mogu biti srećni da dožive osamdeset godina, a zemlja postoji već milijarde godina i nastaviće da postoji i bez nas.
Mi smo u svoj kratkom vijeku na planeti usavršili umjetnost ubijanja. Vrijeme je da usavršimo umjetnost radosti življenja."
S ljubavlju
Nataša
About author
This site uses Akismet to reduce spam. Learn how your comment data is processed.
Search by category:
Quote
Warning
: Use of undefined constant ID - assumed 'ID' (this will throw an Error in a future version of PHP) in
/var/www/ideagenerator.dk/public_html/wp-content/plugins/simple-quotes/index.php
on line
385
"
"The world is a dangerous place to live, not because of those who are evil, but because of the people who don't do anything about it." Albert Einstein
"
-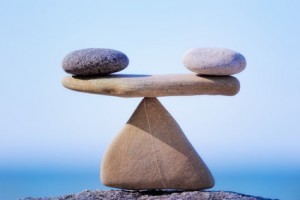 Remember?
Once upon a time there was this amazing land, placed on mountainous Balkan Peninsula, called Yugoslavia, built on ideas of brotherhood, equality and sharing. I grew up there living together side by side with many cultures and religions. I had wonderful childhood.

Quotes

"First they came for the communists, and I did not speak out because I was not a communist;
Then they came for the socialists, and I did not speak out because I was not a socialist;
Then they came for the trade unionists, and I did not speak out because I was not a trade unionist;
Then they came for the Jews, and I did not speak out because I was not a Jew;
Then they came for me and there was no one left to speak out for me."

Martin Niemöller

----------------------------------------------------------------------------------

"Let me not prey to be sheltered from dangers, but to be fearless in facing them."

Tagore

Inspiracija

Spam Blocked
Social engineering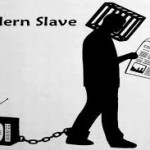 Source: Vigilantcitizen Programming Through Mass Media Mass media are media forms designed to reach the largest audience possible. They include television, movies, radio, newspapers, magazines, books, records, video games and the internet.