How Does A Young Person That Grew Up With Internet Sees The World?
Spencer Cathcart made this amazing documentary about the world he sees around him. He is young and passionate and sees things as they are. His documentary is published on 27. of january and has already been seen by more than million people and is translated to many languages.
I thank Spencer for bringing these pictures and words together in an inspiring poem that will make you feel the pain and suffering inflicted on the peoples of the earth reminding us that what we really want is love, joy and happiness, but we are dulled by the world of media and pointles material game that blurs our vision and keeps us asleep.
As he says, many of us may be lucky to live 80 years but the earth has been here for billions of years and it will continue. The question is whether or not we will make it.
"We have mastered the act of killing. Now let's master the joy of living"
With love
Nataša
About author
This site uses Akismet to reduce spam. Learn how your comment data is processed.
Search by category:
Quote
Warning
: Use of undefined constant ID - assumed 'ID' (this will throw an Error in a future version of PHP) in
/var/www/ideagenerator.dk/public_html/wp-content/plugins/simple-quotes/index.php
on line
385
"
Books recomanded by Jacque Fresco: On communication " The Thirany Of Words", by Stuart Chase, "Science and Sanity." by Alfred Korzybski, On religion: "Man ans his gods", by Homer W. Smit. He could not find these books in a library, because those are the books that would rock the boat.
"
Jacque Fresco -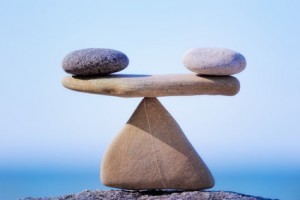 Remember?
Once upon a time there was this amazing land, placed on mountainous Balkan Peninsula, called Yugoslavia, built on ideas of brotherhood, equality and sharing. I grew up there living together side by side with many cultures and religions. I had wonderful childhood.

Quotes

"First they came for the communists, and I did not speak out because I was not a communist;
Then they came for the socialists, and I did not speak out because I was not a socialist;
Then they came for the trade unionists, and I did not speak out because I was not a trade unionist;
Then they came for the Jews, and I did not speak out because I was not a Jew;
Then they came for me and there was no one left to speak out for me."

Martin Niemöller

----------------------------------------------------------------------------------

"Let me not prey to be sheltered from dangers, but to be fearless in facing them."

Tagore

Inspiracija

Spam Blocked
Social engineering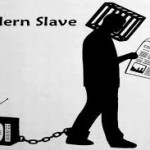 Source: Vigilantcitizen Programming Through Mass Media Mass media are media forms designed to reach the largest audience possible. They include television, movies, radio, newspapers, magazines, books, records, video games and the internet.