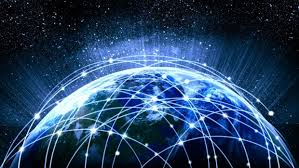 Listen Up Truth-Seekers: We're on the Same Team (with Max Igan)
Source:  The Mind Unleashed
The justice-seeking community are a funny bunch. We've all got our differences, including the various 'beliefs' we have, but ultimately we're on the same team. You'd think we would be acting like it too, but unfortunately we're not.
It's clear that the divide and conquer strategy is in full swing, even among the truth and freedom movements. What's the D&C strategy I can hear some of you ask? It's when the powers-that-think-they're-the-overlords use informational tactics to divide the people so they fight one another, instead of collectively facing the real issues.
And god dammit they've been successful.
There's covert powers who are in control? I would suggest we engage some simple logic with this one. To start, money rules the world. So, who owns the money? The banksters of course. Their scam is so brilliant that they can create money out of thin air, or better put, they can digitally punch numbers into a computer and POOF, currency is created.
Now these banksters control the central banks and therefore control the governments. Enter the two party tyranny system we call democracy. Both sides work for the same financial interests, which are not just limited to the banking industry, but the energy, pharmaceutical and media corporations too, among many others.
Essentially, we are ruled via a highly integrated corporatocracy, regardless if you understand it, or believe it to be true.
This control-system is a sick beast. It's out of alignment with natural law, which essentially means that it disrespects the golden rule. In layman's terms, this universal law is to do no harm, respect each others shit, honor your contracts; that sort of thing.
Because the matrix of control aims to impose their centralized global dictatorship on all of us, including the disgraceful methods they're choosing to achieve it, they've broken this divine contract. Therefore, their so-called 'power' is undermined by their own actions.
They essentially make themselves obsolete.
But we cannot keep our heads in the sand and do nothing; we still have to deal with this layer of truth in one way or another. After all, no great organizational change occurred by riding unicorns and staring at pretty fucking rainbows.