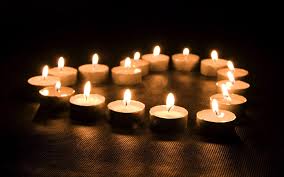 Poslije svega ostaje ljubav
Danas sam bila na godišnici smrti jedne veoma drage osobe koja je napustila ovo čudo koje zovemo život sa samo 43 godine. Prije godinu dana on je bio tu, među nama, a danas se život nastavlja bez njega. Tuga se izmjenjuje osmijehom podrške, a osmijeh sa tugom – svaki momenat danas je bio ispunjen realnošću života.
Svako ko je izgubio neku dragu osobu vrlo dobro poznaje taj osjećaj realnosti života koji tada nastupi. To je osjećaj ljubavi koja je ostala neispunjena i nedorečena jer smo se nadali da će vremena biti mnogo više. To je osjećaj straha jer smo suočeni sa činjenicom svoje bespomoćnosti da promijenimo tok stvari.
Da li smo mogli dati više, da li smo dali dovoljno ili sve što smo mogli? Pitanja neće nikada prestati samo će vremenom postati manje bolna i podnošljivija.
Svi mi vrlo dobro znamo da život ima svoj početak i svoj kraj, ali živimo u ubjeđenju da postoji neki red na tom životnom putu. Moja baka je uvijek govorila "nek barem uzima po redu", ali nekada tog reda nema i tada gubitak neizmjerno više boli, da, boli do srži duše jer toliko toga je ostalo nedorečeno, nezavršeno, toliko toga je još moglo da se kaže, da se doživi. Toliko zagrljaja koji nikada više neće biti mogući. Ostaje samo tišina, sjećanja i ljubav koja je ostala nedorečena.
Posle svega ostaje ljubav. Druge utjehe nema.
Ta bol koja je danas ispunila sav prostor je izraz ljubavi, izraz ljudskosti i svjesnosti da to što je stvarno jeste
ovaj momenat, ovaj uzdah, ovaj osmjeh i zagrljaj. To su momenti kojih se sjećamo i koji će nam nedostajati.
Što više momenata mislimo da smo propustili time naš gubitak više boli.
Poslije bola gubitka život nikada više nemože biti isti. Da, iako se bol vremenom povuče u pozadinu naše svijesti on ne nestane potpuno.
Ako znamo da slušamo i da mu to dopustimo on će nas podsjetiti da cijenimo svaki novi momenat i da ga živimo punim plućima, jer realnost života jeste da garancija nema. 
Mojim dragim prijateljima 
S ljubavlju
Nataša