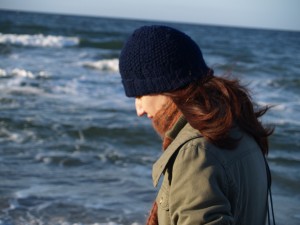 Napisala Nataša
Zašto baš sada o tome pišem?
Moji dragi balkanci su mnogo toga prošli. Prije sam pisala o tome ali na engleskom. Na kojem jeziku da pišem? Riječi koje trenutno ukucavam u kompjuter dolaze iz jezika koji najbolje poznajem, ali koji je to jezik? Odlučite sami, jer ja niti mogu niti dovoljno znam o tome da bi mogla da definišem ove riječi. Jezik je živ i razvija se zajedno sa ljudskim znanjem i dok god se razumijemo dobro je. Naše rasprave o jezicima su dobar dio konflikta u koji smo uvučeni. Ali i to će proći. Zato danas i pišem o vremenu opraštanja.
Ja danas opraštam sebi što ne znam na kojem jeziku pišem, a riječi izlaze iz mene kao da ga vrlo dobro znam. Dok sam odrastala u Bosni imala sam tu privilegiju i sreću da se susretnem sa mnogim varijantama jezika na kojem danas pišem. I dan danas se susrećem sa činjenicom da postoje mnoge varijante i razni izrazi i riječi za iste stvari. Ali mi ljudi se uvijek nekako dobro sporazumijemo ako za to postoji dobra volja.
Oprostiti sebi je možda nešto najteže, a tek priznati da nismo u pravu, to je pravi izazov. Danas isto tako opraštam sebi što sam u mnogim slučajevima tvrdoglavo mislila da sam u pravu, jer istina je jedna ali ju nije lako vidjeti.
Kada počnete da se pitate o ovim stvarima uvidite da su riječi samo alat koji nam pomaže da se sporazumijemo. Problem je u tome što je naš um povezao te riječi sa osjećanjima. Pogotovo postaje problem kad su riječi povezane sa bolnim osjećanjima i sjećanjima te mogu u nama da izazovu reakciju tako burnu kao da nam neko prijeti životom. A u stvari samo smo čuli neke zvukove kombinovane u riječi koje samo za nas imaju to neko posebno značenje.
Ali pomaže onaj najjednostavniji savjet. Diši, to je ono što svi najbolje znamo. Pusti da vazduh pročisti pluća, pa krv, pa da dođe u mozak i tamo smiri stvari.
Konstantno tumačimo, analiziramo i pokušavamo da shvatimo poruke koje nam dolaze u obliku zvukova, koje zovemo riječi. Tumačimo ih individualno, da individualno. Svi znamo šta je stolica, ali osoba koja je bila tučena stolicom uvijek će tu riječ čuti na drugačiji način. Riječi nisu samo skupine slova koje možemo pronaći u riječnku i razjasniti njihovo značenje. Riječi su također i zvukovi koji su povezani sa određenim osjećanjima i sjećanjima i zato nam toliko znače i čak ne volimo da se neke riječi preispituju, jer time skrnavimo ono duboko značenje koje imaju za nas.
Isto tako je jezik nešto što nas povezuje na nivou grupe, kulture, istorije i društva. Identifikujemo se sa jezikom grupe kojoj mislimo da pripadamo. Mi ljudi smo veoma socijalna bića i vrlo nam je bitno da znamo da smo socijalno prihvaćeni. Zato i radimo mnoge stvari koje se ne slažu sa individualnim prohtjevima jer je važnije imati dobar status u grupi nego biti autsajder i tvrditi nešto drugo.
Ljudska istorija je puna priča o autsajderima koji nisu baš dobro prolazili iako su često njihove ideje doprinosile razvoju ljudskog društva i svijesti. Nije lako govoriti nešto drugo, nešto što većina u grupi ne prihvata. Mnoga istraživanja iz psihologije i sociologije su to već davno pokazala. Ljudi su čak spremni da tvrde da vide nešto drugo ako to većina tvrdi da vidi.
Biti autsajder znači biti bombardovan sumnjom i krivicom a i kajanjem. Sumnjam u sebe, jer vidim nešto što drugi ne vide, ili neće, ili se boje da vide. Onda počnemo da sumnjamo u svoje viđenje i pitanje je snage ličnosti da li ćemo ostati dosljedni ili se povinovati većini. Kajanje dolazi jer znamo da nismo poslušali svoj najintimniji unutarnji glas, glas srca koje najbolje zna šta istina jeste.
Otkriću vam najveću tajnu o istini.
Isitna je ljubav prema sebi. Nemojte misliti da ste sebični ako volite sebe. Ljudi često brkaju ljubav prema sebi sa sebičnošću i to ih dovodi do patnje. Ako ne volite sebe ne možete voliti ni druge niti svijet u kome živite. A svijet ste vi jer samo vi znate kakav svijet vi vidite, čujete i osjećate. Time je ljubav prema sebi jednaka ljubavi prema drugima i prema svijetu.
Ljubav nije samo puko osjećanje. Ljubav je stanje svijesti. Ko zaista voli, on to ne govori, on živi ljubav. A bezuslovna ljubav traži oproštaj. Ako ne možete sebi oprostiti sve svoje mane, slabosti, strahove i nedoumice biće vam teško sebe voljeti. Samo VI možete otvoriti vrata ljubavi, niko drugi. To je tajna.
Vrlo jednostavno zar ne? Ali veoma teško u stvarnom životu. Teško je, jer smo tako odgojeni. Puno puta ispravljani, prepravljani, disciplinovani, možda i kažnjavani. A sve je to povezano sa ljubavlju. Djeca vrlo jednostavno gledaju na svijet. Ili me voliš ili me ne voliš. Kad im nešto zabranimo oni zaista misle da ih ne volimo dovoljno i tako se stvaraju sjećanja koja se prvo vezuju za osjećanja odbačenosti, pa onda za riječi i formira se osoba koja misli da nije vrijedna ljubavi, da se ljubav mora nekako zaraditi ili osvojiti. Što nije tačno. Ljubav je uvijek tu, ona čeka da je obuhvatimo, da je živimo.
Svi smo mi vrijedni ljubavi. Zašto uopšte poznajemo to stanje, to osjećanje, tu riječ?
Oprostiti sebi je osnovni čin ljubavi. I to nije nimalo lako, jer mnogi imaju toliko tereta na svojim leđima da je prosto opasno to sve spustiti odjednom. Zato se teret spušta polako, jedna po jedna stvar i najbolje da nam neko pomogne sa tim. Da polako ispravljamo leđa i oslobađamo se godinama nakupljenog tereta.
Moj današnji otpušteni dio tereta je bio da oprostim sebi jer pišem jezikom koji ne mogu da definišem i imenujem sa nadom da će me barem neko razumijeti.
Živjeli
Nataša