Source: mintpressnews.com Rupert Murdoch attends the WSJ. Magazine 2014 Innovator Awards at MoMA on Wednesday, Nov. 5, 2014, in New York. (Photo by Andy Kropa/Invision/AP) Besides sounding like the introduction to a wince-worthy conspiracy quip, the most elementary answer is also nauseatingly cliche as an explanation for the penchant the U.S. government displays for […]

Continue Reading ...

Source: Wakingtimes With all the mainstream media mental junk food now feeding humanity almost daily guaranteed lies in order to secure the stated agendas of the new world order, I want to pose a divider question. That's a name I made up for a question that is sure to divide people. Nevertheless, a question that […]

Continue Reading ...
By Natasa UN general assembly held in New York these days was not only about Putin's and Obama's disagreements, it was also about implementation of Global Sustainable Development Goals, called Agenda 30, which are to be reached by 2030. You can read about these goals here. At first glance these goals sound quite good and humane as […]

Continue Reading ...

By Natasa There is still an ongoing debate on the internet about what happened on 9/11. Today, here in Europe we are overwhelmed with masses of people seeking refuge. Does anyone asks why it came so far? I think that 9/11 incident holds some important answers to the problems we face today. Watch this brilliant […]

Continue Reading ...

by Vladan Cukvas Slavoj Žižek once wrote a book titled "Living in the end times". Although the title of this essay echoes some of the things Žižek identified as end times the essay is not about Žižek or about any of his books. I want to write about political dissidence and about the case of […]

Continue Reading ...
Search by category:
Quote
Warning
: Use of undefined constant ID - assumed 'ID' (this will throw an Error in a future version of PHP) in
/var/www/ideagenerator.dk/public_html/wp-content/plugins/simple-quotes/index.php
on line
385
"
We can easily forgive a child who is afraid of the dark; the real tragedy of life is when men are afraid of the light.
"
Plato -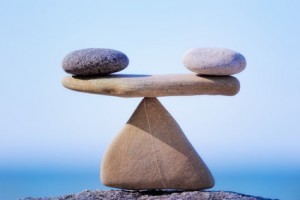 Remember?
Once upon a time there was this amazing land, placed on mountainous Balkan Peninsula, called Yugoslavia, built on ideas of brotherhood, equality and sharing. I grew up there living together side by side with many cultures and religions. I had wonderful childhood.

Quotes

"First they came for the communists, and I did not speak out because I was not a communist;
Then they came for the socialists, and I did not speak out because I was not a socialist;
Then they came for the trade unionists, and I did not speak out because I was not a trade unionist;
Then they came for the Jews, and I did not speak out because I was not a Jew;
Then they came for me and there was no one left to speak out for me."

Martin Niemöller

----------------------------------------------------------------------------------

"Let me not prey to be sheltered from dangers, but to be fearless in facing them."

Tagore

Inspiracija

Spam Blocked
Social engineering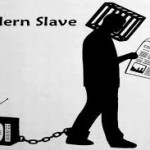 Source: Vigilantcitizen Programming Through Mass Media Mass media are media forms designed to reach the largest audience possible. They include television, movies, radio, newspapers, magazines, books, records, video games and the internet.