Prije par godina sam prvi put čula za iscjeliteljske moći drveća, ali moj tada još veoma skeptičan um nije mogao da prihvati takve priče. Jedna draga osoba mi je tada ispričala svoju priču. Imala je ozbiljnu povredu šake i konstantne bolove. Tada je pročitala o energetskoj vezanosti drveća za planetu i da bi dodirivanje ili […]

Continue Reading ...
This captivating documentary follows a National Geographic filmmaker who finds relief from pain and aches using the Earth as a healing conduit source of free electrons.  Helping his community in Alaska, he expands his circle of people who are eager to learn about the effects of grounding. Featuring David Suzuki, Clint Ober, Dr. Mercola, and […]

Continue Reading ...

Izvor: Atma.hr Debljanje je rezultat osjetljivosti, tegobe s kožom tjeskobe i potisnutih problema, a čak je i rak posljedica otrovnih misli, upozorava Louise L. Hay u svojoj knjizi… U čak 90-95 posto slučajeva uzroci raznih bolesti su misaoni procesi, ističe Louise Hay, čija se knjiga prodala u više od 30 milijuna primjeraka. Muče li vas […]

Continue Reading ...
Search by category:
Quote
Warning
: Use of undefined constant ID - assumed 'ID' (this will throw an Error in a future version of PHP) in
/var/www/ideagenerator.dk/public_html/wp-content/plugins/simple-quotes/index.php
on line
385
"
If you are popular philosopher, you are not doing it right.
"
Stefan Molyneux -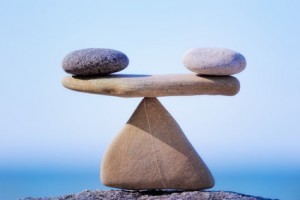 Remember?
Once upon a time there was this amazing land, placed on mountainous Balkan Peninsula, called Yugoslavia, built on ideas of brotherhood, equality and sharing. I grew up there living together side by side with many cultures and religions. I had wonderful childhood.

Quotes

"First they came for the communists, and I did not speak out because I was not a communist;
Then they came for the socialists, and I did not speak out because I was not a socialist;
Then they came for the trade unionists, and I did not speak out because I was not a trade unionist;
Then they came for the Jews, and I did not speak out because I was not a Jew;
Then they came for me and there was no one left to speak out for me."

Martin Niemöller

----------------------------------------------------------------------------------

"Let me not prey to be sheltered from dangers, but to be fearless in facing them."

Tagore

Inspiracija

Spam Blocked
Social engineering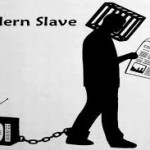 Source: Vigilantcitizen Programming Through Mass Media Mass media are media forms designed to reach the largest audience possible. They include television, movies, radio, newspapers, magazines, books, records, video games and the internet.