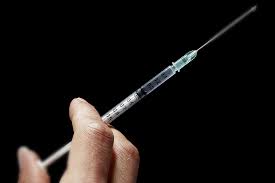 Merck's Former Doctor Predicts Gardasil To Become The Greatest Medical Scandal Of All Time
"It is simply no longer possible to believe much of the clinical research that is published, or to rely on the judgment of trusted physicians or authoritative medical guidelines. I take no pleasure in this conclusion, which I reached slowly and reluctantly over my two decades as an editor of The New England Journal of Medicine" –(source) Marica Angell. She is a physician and author, along with being the first woman to serve as editor-in-chief of The New England Journal of Medicine – regarded as one of the most prestigious peer-reviewed medical journals in the world.
Since the Food and Drug Administration (FDA) approved Merck & Co.'s Gardasil vaccine in 2006, it has been surrounded by tremendous amounts of information, controversy and misinformation. This controversy has garnered much attention as people become more aware of the importance of paying attention to what goes into their bodies. It's imperative that one examines a large body of evidence before believing what is seen on TV or stated on a radio advertisement, and people are slowly starting to wake up to this fact.
"It is a vaccine that's been highly marketed, the benefits are over-hyped, and the dangers are underestimated." –  (Taken from the ONE MORE GIRL DOCUMENTARY) – Dr. Chris Shaw, Professor at the University of British Columbia, in the department of Neuroscience, Ophthalmology, and Visual Sciences.
Gardasil, also known as the Human papilloma virus (HPV) vaccine, is given as a series of three shots over 6 months to protect against HPV infection and its associated health problems. Two vaccines (Cervarix and Gardasil) are said to protect against cervical cancers in women. Gardasil is also said to protect against genital warts and cancers of the anus, vagina and vulva. Both vaccines are available for females, while only Gardasil is available for males.
The Centers For Disease Control (CDC) claims that the HPV vaccine offers the best protection to girls and boys who receive all three vaccine doses and have time to develop an immune response before being sexually active.  This is why it is recommended for children who have reached the age of 11 or 12.
There is a long list of educated people speaking out about this vaccine. This time around, it's Dr. Bernard Dalbergue, a former pharmaceutical industry physician with Gardasil manufacturer Merck who has started to raise his voice against the HPV vaccine, along with the pharmaceutical industry as a whole. He joins a long list of experts from within the industry who have slammed the rampant manipulation and control of clinical research done by the pharmaceutical industry.
This quote is taken from an interview that happened in April of 2014, from an issue of the French magazine Principes de Santé (Health Principles):
"The full extent of the Gardasil scandal needs to be assessed: everyone knew when this vaccine was released on the American market that it would prove to be worthless.  Diane Harper, a major opinion leader in the United States, was one of the first to blow the whistle, pointing out the fraud and scam of it all.I predict that Gardasil will become the greatest medical scandal of all time because at some point in time, the evidence will add up to prove that this vaccine, technical and scientific feat that it may be, has absolutely no effect on cervical cancer and that all the very many adverse effects which destroy lives and even kill, serve no other purpose than to generate profit for the manufacturers. Gardasil is useless and costs a fortune!  In addition, decision-makers at all levels are aware of it! Cases of Guillain-Barré syndrome, paralysis of the lower limbs, vaccine-induced MS and vaccine-induced encephalitis can be found, whatever the vaccine." (source) – Dr. Bernard Dalbergue
Dr. Dalbergue has also recently released a book titled "Omerta dans les labos pharmaceutiques: Confessions d'un medicine," which goes into more detail about corruption in the medical/pharmaceutical industry. He also recently made an appearance on a popular radio show in France, you can watch here. Althought it's in French, it's nice to put a face to the name so that you can see he is real.
Scandal, misinformation, and data manipulation have become part and parcel of clinical research and pharmaceutical drug development. It is important that we realize this as fact and not hearsay; apart from whistle-blowers, there are numerous documents that illustrate this reality. One of the best examples (out of many) comes from Lucija Tomljenovic, PhD, from the Neural Dynamics Research Group in the Department of Ophthalmology and Visual Sciences at the University of British Columbia. In 2011 she obtained documents which reveal that vaccine manufacturers, pharmaceutical companies, and health authorities have known about the multiple dangers associated with vaccines but have chosen to withhold them from the public. The documents were obtained from the UK Department of Health (DH) and the Joint Committee on Vaccination and Immunization (JCVI), who advise the Secretaries of State for Health in the UK about diseases preventable through immunizations. You can read those documents here.
Continue reading here>>>
About author
This site uses Akismet to reduce spam. Learn how your comment data is processed.
Search by category:
Quote
Warning
: Use of undefined constant ID - assumed 'ID' (this will throw an Error in a future version of PHP) in
/var/www/ideagenerator.dk/public_html/wp-content/plugins/simple-quotes/index.php
on line
385
"
We can easily forgive a child who is afraid of the dark; the real tragedy of life is when men are afraid of the light.
"
Plato -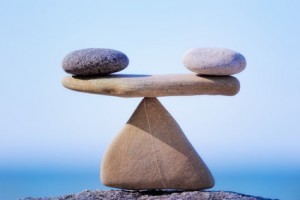 Remember?
Once upon a time there was this amazing land, placed on mountainous Balkan Peninsula, called Yugoslavia, built on ideas of brotherhood, equality and sharing. I grew up there living together side by side with many cultures and religions. I had wonderful childhood.

Quotes

"First they came for the communists, and I did not speak out because I was not a communist;
Then they came for the socialists, and I did not speak out because I was not a socialist;
Then they came for the trade unionists, and I did not speak out because I was not a trade unionist;
Then they came for the Jews, and I did not speak out because I was not a Jew;
Then they came for me and there was no one left to speak out for me."

Martin Niemöller

----------------------------------------------------------------------------------

"Let me not prey to be sheltered from dangers, but to be fearless in facing them."

Tagore

Inspiracija

Spam Blocked
Social engineering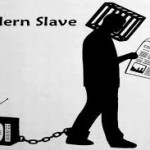 Source: Vigilantcitizen Programming Through Mass Media Mass media are media forms designed to reach the largest audience possible. They include television, movies, radio, newspapers, magazines, books, records, video games and the internet.