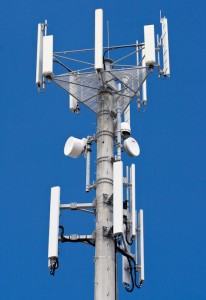 Scientists & Experts Urge UN to Deal with Emerging Wireless Public Health Crisis
Source: www.emfscientist.org
The International EMF Scientist Appeal was initially signed by 190 scientists from 39 nations. These scientists have collectively published over 2,000 peer-reviewed papers on the biological or health effects of non-ionizing radiation, part of the EMF spectrum that includes Extremely Low Frequency fields (ELF) used for electricity, or Radio Frequency radiation (RFR) used for wireless communications.
First, we invite you to view Dr. Martin Blank's three-minute video announcing the Appeal. Dr. Blank has had over 30 years of experience conducting EMF research at Columbia University and is a past president of the International Bioelectromagnetics Society. In his own words, Dr. Blank gives a compelling explanation of the major health crisis we are facing due to increasing levels of environmental pollution from growing and expanding EMF sources.
In summary, the International EMF Scientist Appeal calls upon the United Nations, the WHO, and the UN Member States to:
address the emerging public health crisis related to cell phones, wireless devices, wireless utility meters and wireless infrastructure in neighborhoods; and
urge that the United Nations Environmental Programme (UNEP) initiate an assessment of alternatives to current exposure standards and practices that could substantially lower human exposures to non-ionizing radiation.
UNEP is the UN's "voice for the environment" and is uniquely positioned to take a planetary view of the potential for harm that EMF pollution presents to biology — the evolution, health, well being and very survival of all living organisms world-wide. EMF scientists are giving warnings about clear signs of adverse biological and health problems that are affecting people and nature. Now is the time to ask serious questions about this emerging environmental health crisis.
More at http://www.emfscientist.org/