Biolog potvrđuje ljekovitost kanabisa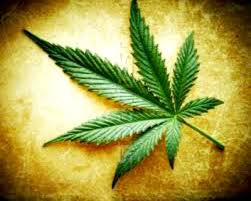 Još uvijek se ne zna dovoljno o svim terapeutskim potencijalima biljke kanabis (marihuane), ali mnoga istraživanja već odavno ukazuju na mnoge dobre strane ove biljke. Poznato je da se kanabis koristi da ublaži mučnine pri kemoterapiji, da poboljša apetit, koristi se protiv bolova, depresije, multipl skleroze i mnogih drugih boljki. Sama činjenica da je u mnogim zemljama uzgoj ove biljke zabranjen onemogućava detaljnija i otvorenija istraživanja. 
Christina Sanchez, molekularni biolog sa Sveučilišta Compultense u Madridu, studira molekularnu aktivnost kanabinoida već više od 10 godina. Za to vrijeme ona i njezini kolege su naučili da tetrahidrokanabinol, ili THC, koji je primarni psihoaktivni komponent marihuane , izaziva  "samoubistvo" kancerogenih ćelija.
Konvencionalna kemoterapija uništava i zdrave ćelije i kancerogene ćelije te time slabi čitav sistem, dok THC uništava samo kancerogene ćelije. 
Ljudsko tijelo je dizajnirano za korištenje spojeva kanabisa, pokazuju istraživanja i Sanchez kaže da sada znamo da endokanabinoidni sistem našeg tijela reguliše puno bioloških funkcija:.apetit, unos hrane, motoriku tijela, reproduktivni sistem i mnoge, mnoge druge funkcije i to je i razlog zašto ta biljka ima tako širok terapijski potencijal.
Nataša
Izvori:
'SINA LIJEČIM MARIHUANOM. KRŠIM ZAKON, ALI NJEGOVO ZDRAVLJE MI JE NAJVAŽNIJE!' Ispovijest oca bolesnog djeteta
Biologist explains how marijuana causes tumor cells to commit suicide
Delta9-tetrahydrocannabinol induces apoptosis in C6 glioma cells.
Cannabinoids in bipolar affective disorder: a review and discussion
of their therapeutic potential, C. H. Ashton, P. B. Moore, P. Gallagher and A. H. Young, J Psychopharmacol 2005; 19; 293
http://www.cannabinoidsociety.org/
http://www.theatlantic.com/health/archive/2012/08/study-pot-may-improve-cognitive-functioning-in-bipolar-disorder/261140/
http://www.cannabisculture.com/articles/1530.html
Persistent cannabis users show neuropsychological decline from childhood to midlife
http://www.vox.com/2014/9/24/6538227/marijuana-pot-adolescent-teen-use-research-studies