David Cameron introduces a new term into war on terrorism discourse. Image: www.allriot.com At his recent address to UN, delivered on 25/9-14, David Cameron introduces a whole new term into "the fight against terrorism" vocabulary. He talks of "non-violent extremism" suggesting that UN should support the fight against this new kind of treat to global […]

Continue Reading ...
Recently published interview with Prof. James F. Tracy, where he talks about ongoing manipulation of public opininon and how questioning recent political events and wars can put you on the black list as being a conspiration theorist or just plainly as being out of touch with reality.

Continue Reading ...

On Monday night in Syria, U.S. planes began bombing ISIS targets, in addition to a couple of al Qaeda affiliates (they just keep popping up, don't they?). This action is only the most visible and recent part of what has become a comprehensive strategic disaster for the United States. Despite not being able to articulate […]

Continue Reading ...

Det er dyrt at låne i banken, og skal de blive billigere for forbrugerne, bliver bankerne nødt til at sænke personalEomkostningerne markant. Sådan lyder det i en ny rapport…>>>

Continue Reading ...
Search by category:
Quote
Warning
: Use of undefined constant ID - assumed 'ID' (this will throw an Error in a future version of PHP) in
/var/www/ideagenerator.dk/public_html/wp-content/plugins/simple-quotes/index.php
on line
385
"
We can easily forgive a child who is afraid of the dark; the real tragedy of life is when men are afraid of the light.
"
Plato -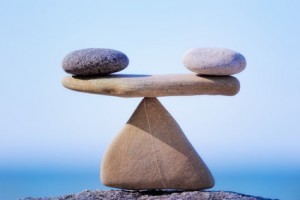 Remember?
Once upon a time there was this amazing land, placed on mountainous Balkan Peninsula, called Yugoslavia, built on ideas of brotherhood, equality and sharing. I grew up there living together side by side with many cultures and religions. I had wonderful childhood.

Quotes

"First they came for the communists, and I did not speak out because I was not a communist;
Then they came for the socialists, and I did not speak out because I was not a socialist;
Then they came for the trade unionists, and I did not speak out because I was not a trade unionist;
Then they came for the Jews, and I did not speak out because I was not a Jew;
Then they came for me and there was no one left to speak out for me."

Martin Niemöller

----------------------------------------------------------------------------------

"Let me not prey to be sheltered from dangers, but to be fearless in facing them."

Tagore

Inspiracija

Spam Blocked
Social engineering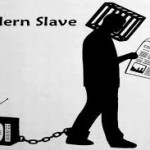 Source: Vigilantcitizen Programming Through Mass Media Mass media are media forms designed to reach the largest audience possible. They include television, movies, radio, newspapers, magazines, books, records, video games and the internet.