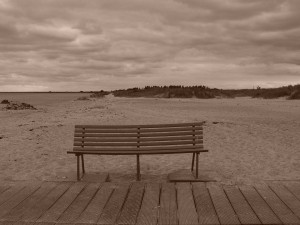 "Znate li koji je znak buđenja?
Trenutak u kome se pitamo: "Jesam li ja lud, ili su to svi ostali?" Zaista je tako. Jer mi smo stvarno ludi. Čitav svet je lud. Jedini razlog što nismo zatvoreni u ludnice je što nas ima previše."  
Anthony De Mello
---
 "Većina ljudi je, i neznajući to, uspavana.
Rađaju se uspavani, žive uspavani, žene se i




udaju uspavani, podižu decu uspavani, umiru




uspavani, da se nikad stvarno ne probude.
Nikada ne uspevaju da shvate lepotu i




čudesnost onoga što nazivamo ljudskom




egzistencijom.




Svi mistici ovog sveta, koja god da je




njihova religija ili filozofija, slažu se u




jednom: da je sve dobro, sve je, dobro. Čak i




ako caruje haos, sve je dobro. To je, naravno,




čudan paradoks.




Pa ipak, većina ljudi nikada ne uspeva da




shvati kako je sve dobro, jer su utonuli u




san. Žive u košmaru.




Jedan čovek lupa na vrata sobe svoga




sina.
"Čarli", kaže, "probudi se!" "Neću da




ustanem, tata", odgovori mu Čarli.
Otac viče:




"Ustaj, moraš u školu!" "Neću da idem u




školu", kaže Čarli.
Otac ga pita: "A zašto nećeš?"
"Iz tri razloga," kaže Čarli. "Kao




prvo, škola mi je dosadna; drugo, učenici mi




se rugaju; a treće, mrzim školu."
Otac mu onda uzvrati: "Dobro, sad ću ja tebi reći tri




razloga zbog kojih moraš da odeš u školu;




kao prvo, to je tvoja dužnost; drugo, jer imaš




četrdeset pet godina; a treće, jer si




direktor."




Probudite se! Probudite se! Odrasli ste.




Niste više mali da samo spavate. Probudite




se! Prestanite da se zabavljate svojim




igračkama.
Većina ljudi tvrdi kako hoće da izađu iz
dečjeg vrtića, ali ne treba im verovati. Ne
verujte u to! Ljudi samo žele da povrate
svoje polomljene igračke. 'Vratite mi moju
ženu. Vratite mi moj posao. Vratite mi moj
novac. Vratite mi moj ugled, moj uspeh."
To je ono što ljudi žele: samo nove
igračke. Sve je u tome. Čak će vam i najbolji
psiholozi reći da ljudi u suštini ne žele da
budu izlečeni. Oni samo traže olakšanje;
izlečenje bi bilo previše bolno.
Buđenje nije prijatno. Čovek lepo leži u
krevetu, buđenje ga samo uznemiri. Zato
mudrac ne pokušava da probudi ljude oko
sebe.

Nadam se da ću umeti da budem mudar u
ovoj prilici, i ne učinim ni najmanji pokušaj
da vas probudim, ako spavate. To se mene u
stvari ne tiče, i pored toga što vam
povremeno kažem: "Probudite se!" Ja samo
treba da produžim napred svojim putem, da i
dalje igram svoj ples. Ako prihvatite nešto od
toga, dobro je; ako ne prihvatite, vaša stvar.
Kao što kažu Arabljani: "Priroda kiše je uvek
ista, ali od nje raste trnje u pustinji i cveće
u oazi."
Ovo je bio odlomak iz knjige "Budjenje",  Anthony De Mello (1931-1987)
Anthony je bio Indijski jezuitski sveštenik i psihoterapeut i napisao je više knjiga o razvoju duhovnosti.
"Budjenje" je vrlo interesantna knjiga i relevantna za naše vrijeme, koje mnogi autori opisuju kao vrijeme straha i duhovne pogubljenosti.
De Mello ne predikuje religiju i zbog toga ga je i kritikovala Katolička crkva, već buđenje čovjeka koje sa sobom nosi prihvatanje odgovornosti za sopstveni život i sreću.
Mi konstantno konstruišemo svoju stvarnost a da toga nismo ni svijesni. Većinu vremena smo na autopilotu i kada nam se desi nešto što nas prodrma iz tog sna, tek onda počnemo da razmišljamo o svome životu. A to je ono što nas čini ljudskim bićima – sposobnost da se pitamo. Mada bi neki voljeli da to ne moraju, jer naći se u tom stanju nije nimalo lako.
Najlakše je kad se krećemo po putu bez rupa. Ali takvi putevi još uvijek ne postoje i uvijek se nađe poneka rupa da nas prodrma i vrati u stvarnost.
Umjetnost je reći "dosta mi je ovih rupa" i učiniti nešto povodom toga. Kada to uradimo mi svjesno preuzimamo odgovornost za svoj život, mi odrastamo. To ne znači da se trebamo prestati igrati i postati ozbiljni i zatvoriti se u samostan.
Prihvatanje sopstvene odgovornosti je dio duhovnog razvoja bilo kog ljudskog bića – to je fantastični put otkrivanja ljudske kreativnosti, hrabrosti, ljubavi i ljepote života sadržanih u momentima koji nam promiču u hipnotisanoj trci modernog življenja.
Od srca
Nataša