The Refugee Crisis: Where Governments Fail, Grassroots Prevail
Source: theantimedia.org, 4. 9. 2015
United Kingdom — Less than a month ago, a group of British volunteers began a new community group to show solidarity with the refugees trapped in squalid tents in the French port of Calais. Mid-August saw the launch of the CalAid campaign, which used Facebook, Twitter and Instagram. It was quickly followed by a JustGiving page that aimed to raise £1,000 to support some of the victims of the world's biggest global refugee crisis since World War II.
In less than a month, the CalAid fundraiser has hit a spectacular £107,757.
£107,757 – let that sink in. A startling 10,776% more than the original goal.
As each new global conflict propels desperate refugees towards Europe, the sprawling tent city known as "The Jungle" in the French port of Calais is where many end up — in conditions that are sometimes worse than their home countries.
While the camp is the "dead end" reached after perilous attempts to get to Britain, it is also the nearest point for the British public to do something tangible and offer practical support to Europe's new arrivals.
The success of the CalAid fundraiser is just one of civil society's attempts to combat its dismay at E.U. inaction amid profoundly disturbing images of children washed up on European shores. As governments build higher fences, waves of humanity across Fortress Europe's 28 states are trying to build bridges and transform feelings of powerlessness into fundraisers, street demonstrations, grassroots campaigns, and online petitions urging governments to take more refugees.
A small snapshot of the efforts that took place throughout the U.K during the last week includes the donation of 60 bikes to "The Jungle" by Bikes without Borders and the delivery of hundreds of tents, previously abandoned at Reading Festival and otherwise destined for land-fill.
Other direct actions have involved the distribution of hundreds of pairs of wellies, waterproof ponchos, and first aid kits left over from July's Glastonbury Festival throughout the Calais camp as it rapidly becomes a quagmire amid recent rain. Numerous other groups have sprung up, enabling concerned individuals and volunteers to donate or take action.
The Anti-Media spoke to Birmingham-based photojournalist and activist Rizwan Ali Dar, who has organised a Solidarity Trip to deliver vital aid to the camp. He explained how the trip came about:
"Originally me [sic] and another photojournalist, Adam Yosef were going to document conditions in the camp to raise awareness. We then decided to raise money after seeing what a group called Bristol Skipchen did in converting an ambulance and cooking food in the camp."
Ali Dar went on to describe the public's response to the project: "The public have [sic] been amazing, we had a target of £2,000 and we are on £2,790. In the last month we have had massive donations and many more people emailing to say they will be donating and dropping items off."
Discussing the refugee crisis, the activist was frank: "Global displacement is a direct result of foreign policy and more widely the far reaching implications that the post 9/11 war on terror has had and is still having. Drone strikes on people, sanctions and massive IMF loans with extortionate amounts of interests cripple economies and countries. What are people meant to do, starve?"
Asked about the response of the E.U., he continued, "What response? It's basically non-existent. The U.K. seems to want to spend £7 million on new fencing instead of actually creating a centre to house people with the French Government. Other countries such as Germany and Iceland have welcomed refugees with open arms."
In 1993, Paul Watson's iconic photograph of a dead U.S. marine being dragged through the streets of Mogadishu contributed to a change in U.S. foreign policy. The haunting image is said to have had such an effect on American public opinion that President Clinton ordered the withdrawal of U.S. troops from Somalia.
In an age saturated with dramatic and disturbing images, no one knows if the horrific photograph of 3-year-old Aylan Kurdi face down in the sand prompted Britain to take  4,000 more Syrian refugees or if it will jolt floundering EU leaders into action. What is clear is that civil society is not going to sit back and do nothing in the interim.
More here>>>
About author
This site uses Akismet to reduce spam. Learn how your comment data is processed.
Search by category:
Quote
Warning
: Use of undefined constant ID - assumed 'ID' (this will throw an Error in a future version of PHP) in
/var/www/ideagenerator.dk/public_html/wp-content/plugins/simple-quotes/index.php
on line
385
"
None are more hopelesly enslaved than those who falsely believe they are free.
"
oethe -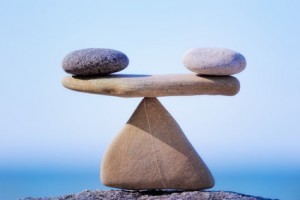 Remember?
Once upon a time there was this amazing land, placed on mountainous Balkan Peninsula, called Yugoslavia, built on ideas of brotherhood, equality and sharing. I grew up there living together side by side with many cultures and religions. I had wonderful childhood.

Quotes

"First they came for the communists, and I did not speak out because I was not a communist;
Then they came for the socialists, and I did not speak out because I was not a socialist;
Then they came for the trade unionists, and I did not speak out because I was not a trade unionist;
Then they came for the Jews, and I did not speak out because I was not a Jew;
Then they came for me and there was no one left to speak out for me."

Martin Niemöller

----------------------------------------------------------------------------------

"Let me not prey to be sheltered from dangers, but to be fearless in facing them."

Tagore

Inspiracija

Spam Blocked
Social engineering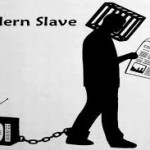 Source: Vigilantcitizen Programming Through Mass Media Mass media are media forms designed to reach the largest audience possible. They include television, movies, radio, newspapers, magazines, books, records, video games and the internet.