Controlled Opposition – The Hidden Hand of Misdirection
This concept eludes public awareness to a scary degree. It's similar to the reality of false flag operations, the epitome of carefully planned societal manipulation by unseen forces who have no regard for the human condition other than to control it at any cost.
This is so very similar to the slogan of the nefarious Mossad: "By way of deception, thou shalt do war."
And the war is on us; for the subjugation, exploitation and control of….us. The human race.
Nothing is as it seems. Nothing. Not the least of which is anything and everything in our  engineered society. It's all misdirection, controlled opposition for the mind. This game of ruthless deception is endemic to the fabric of the entire matrix.
 
Useful Idiots and the Puppeteers
The obvious NATO/US backed ISIL creation, the insurgences in Syria, Ukraine, Venezuela, as well as most of the Middle East and now Africa, Hong Kong and other nations, past and present, are perfect examples of controlled opposition on the political stage. As awful as that is, the problem is way deeper than that.
We've all been useful idiots at one time or other. No one's been fully conscious or completely independent of these influences all of their lives. We all have had to compromise in some manner just to survive in the matrix and unwittingly played into their hand.
This entire social landscape is an engineered one, and we help build and maintain it at varying degrees of conscious awareness until we disengage. Some aspects become more obvious than others to different people. The banking system for example has been getting hammered by the awakening. The full extent of its control is known by very few, but people are getting the idea. And it leads to more questions.
That's how it works.
Many people come to the awakening via the health crisis we're facing, with contaminated and mutated foods being forced into the market without the slightest compunction from our ever-so-caring slightly disguised crypto fascist central State. Just going to natural food or natural or alternative medicine sites is another way to go into the Wardrobe and land in a Narnia of Truth people had no idea existed.
For those looking to help others, this is a great way to approach someone still under the spell to get them started looking around. GMO awareness has jacked and is a great entry point. And just like the bankster revolving door with government, the Monsanto/Merck et al. infestation of so-called health agencies, this will make their heads spin if they're willing to see it.
Geoengineering and Fukushima are other portals to the awakening. The surreal potential ELE nature of these assaults is seriously disrupting many entrained minds.
Finding out the extent of our own involvement is a trip in itself, and will lead to many wonderful, sometimes disturbing discoveries. Even more so is realizing the source of information we were trusting was tainted, twisted and distorted, or as in most cases, a complete fabricated lie, propped up by the energy of those that believed it. Matrix battery pods powering the collective.
What Really Matters
Religion, politics, education and the economic meme are of course the most predominant in the mainstream mind. But important things like where we came from, why we're even here and where we're going are barely addressed, and if they are it's all gobbledygook designed to confuse and stifle the human spirit. Or freeze it into a debilitating religious paradigm where we wait for the cavalry to save us and are told "the powers that be are ordained by God".
This is the true controlled opposition, although we'll get to the modern oracles of this insidious ploy soon enough.
We have to see this for what it is. Anything short is not going to cut it. Just about every aspect of the opposing paradigms we've been handed as the absolute truth are designed. And even outside protesting elements who seem to know what's going on are often generated by, or soon channeled by, these same overlords.
Here's where and how the manipulation kicks in. Just like the controlled State media propaganda, there have to be enough apparent facts to cultivate credibility. Just enough. They won't overdo it unless it's some innocuous subject. Many of those "facts" will be wrapped in fear and violence as well, designed to cauterize your sensitivity while heightening your fear.
Religions have effectively done this for eons. Tapping into your inner knowledge of the spiritual and mixing in a few truths, they have no problem steering you straight into a numbed state of docile subservience to some weird-ass hierarchy of spiritual and physical abuse. In the name of God of course. Name dropping, anyone? Oh, and in the name of that guy they can send you and your kids off to fight their wars, build and support oppressive exploitative corporations, or be a professional gladiator and gain fame and fortune pounding other contestants into the ground to the roar of the frenzied, flag waving mob.
About author
This site uses Akismet to reduce spam. Learn how your comment data is processed.
Search by category:
Quote
Warning
: Use of undefined constant ID - assumed 'ID' (this will throw an Error in a future version of PHP) in
/var/www/ideagenerator.dk/public_html/wp-content/plugins/simple-quotes/index.php
on line
385
"
The goal is to have so many pattern rules and so many labels and be aware of so many worldviews, that they swirl together and allow you to become naïve all over again. To be naïve is to abandon your hard-earned worldview. It means seeing the world without prejudice and accepting it as it is, as opposed to the way you're expecting it to be.
"
Seth Godin -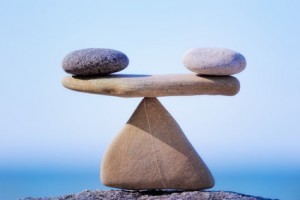 Remember?
Once upon a time there was this amazing land, placed on mountainous Balkan Peninsula, called Yugoslavia, built on ideas of brotherhood, equality and sharing. I grew up there living together side by side with many cultures and religions. I had wonderful childhood.

Quotes

"First they came for the communists, and I did not speak out because I was not a communist;
Then they came for the socialists, and I did not speak out because I was not a socialist;
Then they came for the trade unionists, and I did not speak out because I was not a trade unionist;
Then they came for the Jews, and I did not speak out because I was not a Jew;
Then they came for me and there was no one left to speak out for me."

Martin Niemöller

----------------------------------------------------------------------------------

"Let me not prey to be sheltered from dangers, but to be fearless in facing them."

Tagore

Inspiracija

Spam Blocked
Social engineering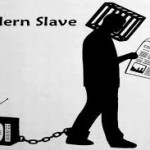 Source: Vigilantcitizen Programming Through Mass Media Mass media are media forms designed to reach the largest audience possible. They include television, movies, radio, newspapers, magazines, books, records, video games and the internet.