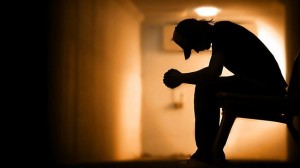 Depresija – Globalna epidemija.
Da li ste znali da su najprodavaniji lijekovi na planeti lijekovi protiv depresije i da prema procjeni svjetske zdravstvene organizacije (WHO) više od 350 miliona ljudi pati od depresije na globalnom nivou?
Činjenice. Simptomi. Nova istraživnja. Samopomoć.
U Danskoj se procjenjuje da će oko 15-20% stanovništva imati barem jednu epizodu depresije u toku svog života. Pet posto danskog stanovništva trenutno ima ovu dijagnozu. (Danski psihijatrijski fond)
Iako su ovi procenti veliki i dalje je depresija stigmatizovana i mnogi ljudi koji se svakodnevno bore sa ovim stanjem ne govore otvoreno o tome,  što često dovodi do više stresa i bolesti generealno.
Živimo u društvu koje je okrenuto ka sve većoj efektivnost, a i mediji nas konstantno bombarduju sa likovima uspješnih osoba kojima nekako sve polazi za rukom. Biti depresivan definitivno nije popularno u današnjem društvu iako je to jedan od najvećih izazova našeg modernog načina življenja.
Simptomi depresije
Depresija je stanje koje je posljedica više faktora. Svi mi barem donekle znamo kako je to biti depresivan jer smo svi doživjeli tužne momente u životu. Depresija postaje problem kada počne da preuzima sve aspekte života, a tada već možemo reći da je prerasla u psihičko oboljenje.
Simptomi depresije su mnogi i često je prisutna i anksioznost.
Depresija utiče na apetit, spavanje, libido, koncentraciju i generalno na pogled na svijet.
Deprimirane osobe nemaju volje čak ni za aktivnosti koje su ih ranije radovale.
Deprimirane osobe su umornije i svaka aktivnost je izazov.
Deprimirane osobe progone negativne misli og samomm sebi, o prošlosti, o budućnosti. Te negativne misli su često vrlo poražavajuće i vode ka izolaciji i daljnjem tonjenju u bolest.
Postoje mnogi efektivni tretmani depresije. Psihoerapija i lijekovi su najproširenije vrste tretmana depresije a na psihijatrijskim odijeljenjima se još uvijek koriste elektro-šokovi u najtežim slučajevima.
Da li porast slučajeva depresije na globalnom nivou oslikava reakciju na način modernog života je još uvijek debatovano pitanje.
Novija istraživanja
Istraživanja iz neurologije ukazuju i na to da se tokom depresije promijeni sama struktura mozga deprimirane osobe, što čini da je put ka izlječenju duži. Ali istraživanja isto tako pokazuju da oporavak vraća mozak u prijašnje stanje. Mančester je jedan od glavnih centera za snimanje aktivnosti mozga u UK. Tu se ispituje dio mozga koji je odgovoran za pamćenje i emocje  i koji se zove Hipokampus.
Snimci mozga pokazuju da se Hipokampus kod deprimiranih osoba ponaša drugačije nego kod ljudi koji nisu deprimirani.
Profesor Ian Anderson, koji vodi ovo istraživanje, govori da mnnoge studije predlažu da kod depresivnih ljudi mozak ne samo da radi drugačije nego su prisutne i promjene u samoj strukturi. Šta to znači?
Hipokampus je jedan od dijelova mozga koji najčešće na snimcima izgleda manji kod ljudi sa depresijom. Pri depresiji se hipokampus, dio mozga koji je odgovoran za memoriju i emocije, jednostavno smanji.
Profesor Anderson je u svom istraživanju pronašao 25-postotno smanjenje sive materije hipokampusa.
Ljudi koji su učestvovali u ovoj studiji su bili najmanje 5 mjeseci u stanju depresije. Nakon 8 nedjelja tretmana se znatno povećala količina sive materije hipokampusa ali nije bila ni blizu normalne veličine. Kada su pogledali hipokampus osoba koje se dobro osjećaju već niz godina njihov se hipokampus vratio u normalu.
To ukazuje na činjenicu da oporavak može dugo da traje i da tretman doprinosi poboljšanju stanja.
Takođe je to i razlog da vjerujemo deprimiranim osobama da jednostavno ne mogu samo da promijene svoje stanje i da je zato potrebno vrijeme i mnogo truda.
Jedna od karakteristika depresije je haotičan i neprestan tok misli. I ne samo da je taj tok misli konstantno prisutan on je i negativan i ispunjen strahovima i brigama.
Na oksfordskom univerzitetskom centru za istraživanje mozga, naučnici su pokušali da uz pomoć slika mozga proizvedenih magnetnom rezonancom lokalizuju razmišljanje depresivnih osoba. Ovjde istražuju rad Amigdale, male žlijezde u centralnom dijelu mozga koja je dio alarmnog sistema mozga. Snimci mozga ukazuju na to da se žlijezda Amigdala kod depresivnih osoba ponaša drugačije nego kod normalnih, kao što je i slučaj sa hipokampusom.
Istraživači su dali deprimiranim osobama da gledaju negativne slike dok su u skeneru. Rezultati predlažu da deprimirane osobe preuveličavaju negativnost tih slika.
Ovakva istraživanja pokazuju da deprimirane osobe gledaju na svijet iz jedne promijenjene prerspektive, neke vrste negativnog filtera, koja se može vidjeti na snimcima mozga jer dijelovi njihovog mozga postanu preosjetljivi na negativnost.
Isto je i poznato da se adrenalne žljezde povećaju kod depresivnih osoba, što znači da njihov organizam luči mnogo više anti-stres hormona, što nije dobro jer tako čitav sistem deprimirane osobe postaje toksikovan. I što stress traje duže to je i trovanje veće.
 Šta izaziva depresiju?
Depresija obično počinje kao reakcija na neki traumatičan događaj ili doživljaj ili dug period izloženosti stresu. Većina ljudi u toku života doživi neku vrstu tužnog događaja koji promijeni njihovo generalno emocionalno stanje. To stanje je normalna reakcija na traumu i može da traje duže ili kraće ovisno od same osobe, njenih ranijih iskustava i podrške okoline. Kada to stanje postane sveobuhvatno i osoba prestaje da vidi ikakvu nadu i ništa ne može da je oraspoloži onda možemo govoriti o depresiji kao bolesti.
Mnogi pokušavaju da ublaže stanje depresije alkoholom i drogama. Rijetko ko se suprotstavi sa izvornim uzrokom ovog stanja. Depresija ne dolazi tek tako i uvijek postoji razlog koji je aktivira.
Predrasude o depresiji su velik problem jer one čine da se ljudi još gore osjećaju, jer je to stanje za njih više nego stvarno i nije se dovoljno samo sabrati da ono prođe. Nije dovoljno samo početi razmišljati pozitivno. To znaju sve osobe koje su bile u rupi depresije ali postoji nada i postoje načini da se depresija prevaziđe. Gore navedena istraživanja takođe ukazuju na to da je potrebno duže vremena da se nervni i hormonalni sistem vrate u normalu kad depresivnost postane problem.
Samopomoć:
Šta možete uraditi sami:
Fizička aktivnost je jedna od prvih stvari koju će vam preporučiti svaki doktor i terapeut. Fizička aktivnost povećava lučenje serotonina, hormona koji utiče na raspoloženje. Jedna kratka šetnja svaki dan je vrlo dobar početak.
Biti strplji sa samim sobom jer izlječenje može da potraje duže nego što očekujete. Ali sebi govoriti i to će proći.
Čestitajte sebi i nagradite se nečim za svaki iole mali uspijeh.
Razgovarajte o svom stanju sa drugima i prihvatite pomoć. Mnogi se iznenade razumijevanjem koje dobiju od okoline.
San je vrlo bitan. Depresija utiče na san jer je um konstantno upaljen i čavrlja o svim mogućim problemima i negativnim scenarijima. Bolje je ustati i pročitati nešto opuštajuće nego se vrtiti u krevetu i slušati neprestani tok negativnih misli.
Joga i meditacija su dobri načini da se umiri um i vježba koncentracija. Takođe su to tehnike koje vam mogu pomoći da prestanete da obraćate pažnju na negativni tok misli, jer vam on svakako neće ponuditi riješenja već će vas naprotiv odvući od njih.
Radite sve ono što vam pričinjava zadovoljstvo. Tople kupke, mirisi, muzika koju volite, filmovi, i druženje, druženje, druženje.
Izvori:
WHO rapport on Depression, http://www.who.int/mediacentre/factsheets/fs369/en/
Arnone D, McKie S, Elliott R, Juhasz G, Thomas E, Downey D, Williams S, Deakin JFW, Anderson IM. (2013). State-dependent changes in hippocampal grey matter in depression. Molecular Psychiatry, 18(12), 1265-1272. eScholarID:177480 | DOI:10.1038/mp.2012.150
How to increase serotonin in the human brain without drugs, Simon N. Young, J Psychiatry Neuroscience, v.32(6); 2007 Nov, PMC2077351
Depression increasing across the United States
Napisala i objavila Nataša
Orginalno objavljeno na www.psykologinu.com